ASIACHEM: World Largest Green Hydrogen Preparation Factory Starts Construction (Appendix: 2017-2018 Hydrogen Energy Green Chemical Application Projects)
2018-05-09
Apr 2018, H2FUTURE Project, which is composed of Voestalpine, Siemens, Verbund and Austria Power Grid, together with research partners K1-MET and ECN, formally approved to construct world largest 'green' hydrogen production pilot factory. This factory locates in Voestalpine Factory, Linz, Austria and capacity is 6MW, using most efficient and most advanced device of this type. Motor work of this factory has completed, warehouse is under construction, core electrolysis module will be delivered in summer of 2018, and whole factory is planned to put into use in spring of 2019, 2-year comprehensive test plan will be started.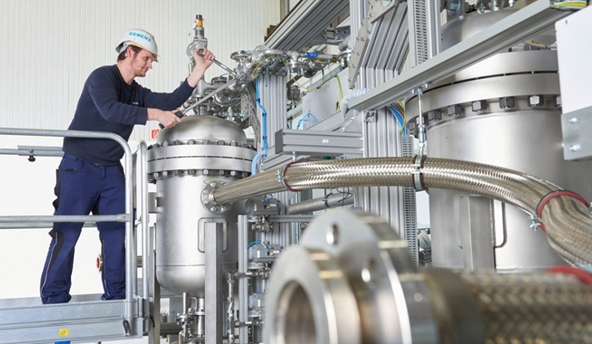 Target of H2FUTURE Project is to reduce 80% CO2 emission by 2050, this project will last 4 years and a half, 6 alliance partners provide about EU 18M capital to construction of this factory, which will be used in the potential application of green hydrogen in each processing stage of the steel production, and feasibility to integrate hydrogen with power grid.
ASIACHEM research shows that, except the hydrogen energy pilot factory, examples of applications of hydrogen energy on green chemicals are as below.
Carbon Dioxide Catalytic Hydrogenation to Low Carbon Olefin
In Nov 2017, Dalian Institute of Chemical Physics, Chinese Academy of Sciences (DICP) made new progress on CO2 catalytic hydrogenation to low carbon olefin. Researchers constructed ZnZrO solid solution oxide / Zn modified SAPO molecular sieve series catalyst. This catalyst under reaction condition which approaches industry production, selectivity of low carbon olefin in hydrocarbon reaches 80-90%, and has good stability and can offer resistance to sulfur poisoning.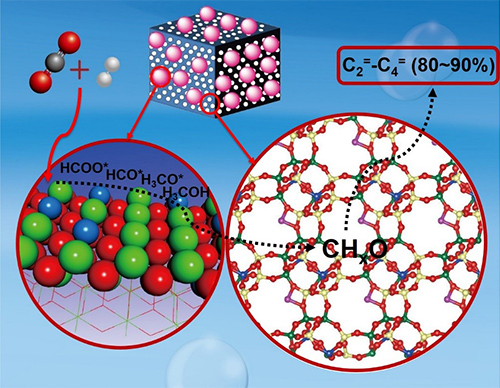 Carbon Dioxide Hydrogenation Synthesis Methanol
In Oct, 2017, State Key Laboratory of Catalysis, DICP developed a dual metal solid solution oxide catalyst, realized CO2 high selectivity high stability hydrogenation synthesize methanol. This catalyst does not have inaction phenomenon after continuous operating 500 hours, it also has ultra good sinter resistance stability and a certain of sulfur resistance, shows good industry application prospect. This achievement has applied 4 China invention patents and 1 international PCT patent.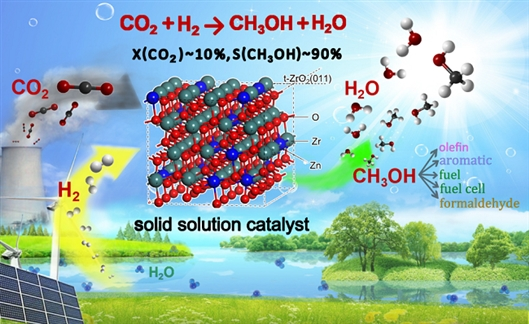 Oil Refineries Used Hydrogen
In Sep 2017, ITM Energy Co. announced cooperation with Royal Dutch Shell, would install 10MW electrolyzer in oil refining factories of Shell in Rhine and Wesseling, Germany, to provide oil refining with hydrogen of zero emission.
Steel Electro-smelting
In Aug 2018, <China Metallurgical News> published that, strong assistant of China short process steelmaking – hydrogen shaft furnace reduced iron technology of Shenwu Energy Saving became more and more mature.
The Article shows that, Shenwu Energy Saving Jiangsu Province Metallurgical Design Institute launched research and development of hydrogen shaft furnace reduced iron technology since 2008. At present, China first hydrogen shaft furnace directly reduced iron production line which uses technology of Shenwu Energy Saving is tighten up to the construction in Shanxi Province and estimated to operation in 2018. And another 2 Mt/a level hydrogen shaft furnace directly reduced iron demonstration production lines are under preparation.
Carbon Dioxide Direct Hydrogenation to High Octane Number Gasoline
In May 2017, DICP designed a new Na-Fe3O4 / HZSM-5 multifunctional compound catalyst and successfully realized CO2 direct hydrogenation to high octane number gasoline with it. What is more, this catalyst also has quite good stability, and can continuous and stabled operating more than 1000 hours.